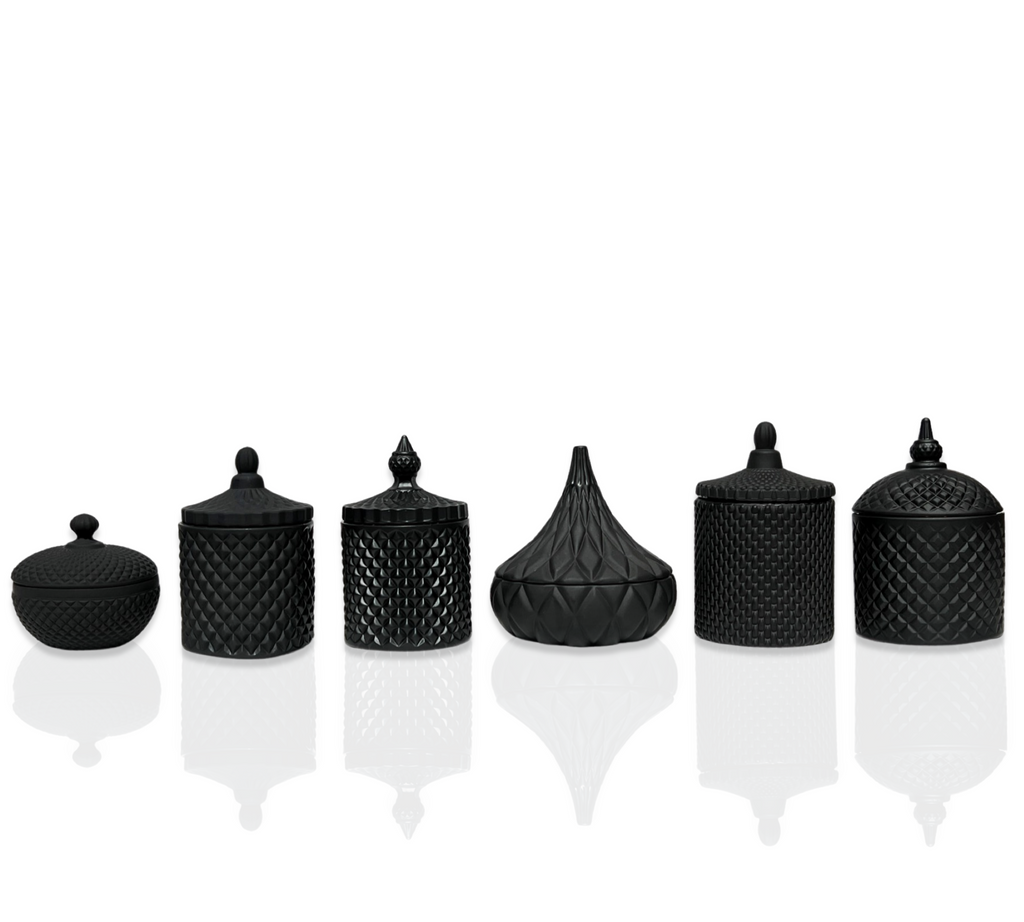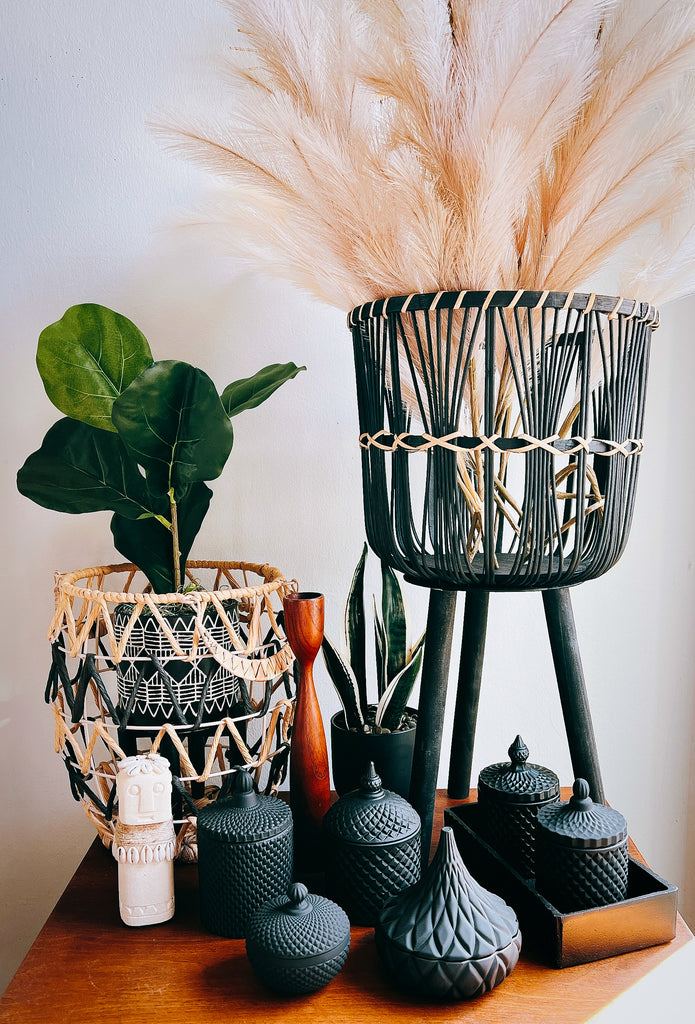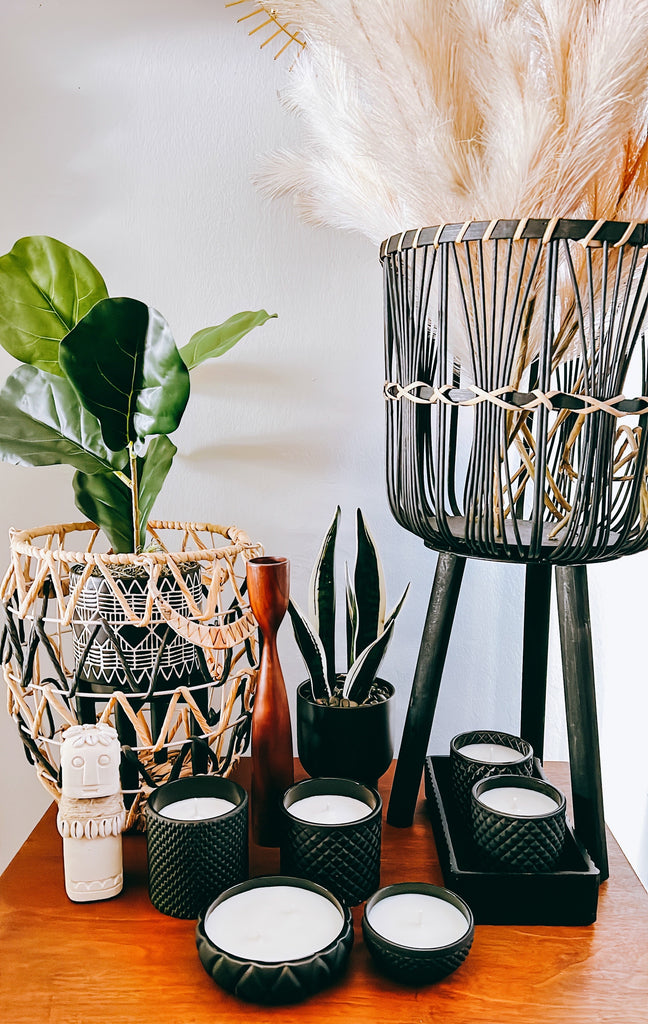 $ 650.00
$ 0.00
All Black Collection
Our bespoke limited edition ALL BLACK matte collection features a set of six (6)  hand-poured soy wax candles in luxury matte black glass forms. Each candle design is unique and can be displayed as a set or individually around your home.
This set is inspired by modern African design and will be available for a limited release only.
All of our Muselight candles feature a clean light citrus scent in elegant cut glass vessels. Our candles fill any room with a subtle scent that won't interfere with dining or guests who have a sensitive aroma palette. Once used to completion, our glass vessels may be re-used as vanity storage or display pieces.
Product Details: 
Single wick candles (5), Double wick candle tear drop (1)